I coauthored two IF games. One is in English, the second in German.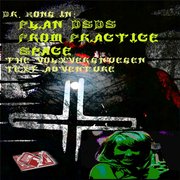 The first one, Dr. Kong in: Plan DSDS From Practice Space, was written for an IF event Munich culture collective dept. of volxvergnuegen did in May 2011. The official page can be found at http://www.volxvergnuegen.org/textadventure. It is also available as a physical product with a DVD and a couple of feelies.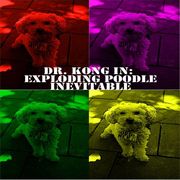 Our second game, Dr. Kong in: Exploding Poodle Inevitable, is a submission to the first 'Herbstlaub' German IF competition. The page for the competition can be found on this very same webspace under http://www.herbstlaub.org. The great ifwizz.de has both submitted games ready for online play.
The third installment of the series is currently in development and will probably feature a Moog Synthesizer.
Wir planen regelmäßige Treffen zum kollektiven IF-Spielen, wenn du Interesse hast, drop me a line at if ÄT stereosanctity DOTT org.